Hello


Why was Pennsylvania misspelled on the Liberty Bell?
Did you know...
...that "Pennsylvania" is spelled "Pensylvania" on the Liberty Bell? In fact, in the original Constitution, the name of the state is also spelled "Pensylvania." The single N in Pennsylvania was common usage in the 18th century. There is also an old map that hangs in Independence Hall in Philadelphia with the single "N".

...that the Liberty Bell cracked the first time it rang? The final crack that made the Liberty bell unringable was on George Washington's birthday in 1846. On that day, the bell rang for the last time. The Philadelphia Public Ledger published this story on February 26, 1846:

"The old Independence Bell rang its last clear note on Monday last in honor of the birthday of Washington and now hangs in the great city steeple irreparably cracked and dumb. It had been cracked before but was set in order of that day by having the edges of the fracture filed so as not to vibrate against each other ... It gave out clear notes and loud, and appeared to be in excellent condition until noon, when it received a sort of compound fracture in a zig-zag direction through one of its sides which put it completely out of tune and left it a mere wreck of what it was."

...that the Liberty Bell was hidden during the British occupation of Philadelphia in 1777? It was feared that the British would melt down the bell due to the scarcity of metal. In September of 1777, the Liberty bell and other church bells from Philadelphia were taken to Allentown where they were hidden under the floorboards of old Zion's Reformed Church. They were returned to Philadelphia the following July, 1778, after the British had evacuated the city.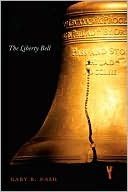 ---
Quote of the week...
"Be not intimidated... nor suffer yourselves to be wheedled out of your liberties by any pretense of politeness, delicacy, or decency. These, as they are often used, are but three different names for hypocrisy, chicanery and cowardice."
- John Adams
---
---
I hope you enjoyed this week's American History Fun Facts e-zine!
If you know of anybody who might like to receive American History Fun Facts e-zine, please feel free to forward this issue!
American History Fun Facts ezine Sign Up
Until next time....
American History Fun Facts

This ezine was produced using Site Build It!