Hello


Zebulon Pike.... Spy for Aaron Burr or patriotic explorer?
Did you know...
...that America's controversy over aliens goes back generations? Congress passed the Alien Act on June 25, 1798 - authorizing the President to deport aliens "dangerous to the peace and safety of the United States" during peacetime.

...that President John Tyler married his second wife, Julia Gardiner Tyler when he was 54 years old and she was only 24 years of age? Traveling to New York City, they eloped in 1844.

...that Zebulon Pike never set foot on the mountain that bears his name - Pike's Peak? Or that Pike was accused of spying on the Spaniards for Aaron Burr General James Wilkinson, but later exonerated?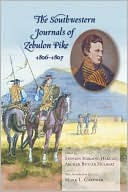 ---
---
Quote of the week...
"Any man can be a Father but it takes someone special to be a dad."
- Anne Geddes
---
---
I hope you enjoyed this week's American History Fun Facts e-zine!
If you know of anybody who might like to receive American History Fun Facts e-zine, please feel free to forward this issue!
American History Fun Facts ezine Sign Up
Until next time....
American History Fun Facts

This ezine was produced using Site Build It!